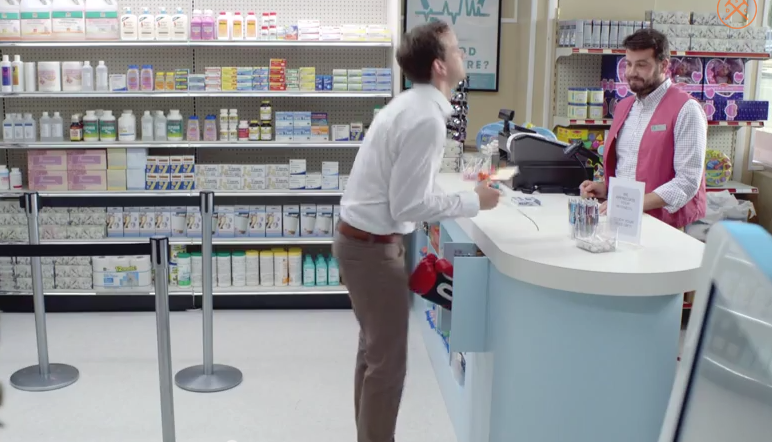 The Dollar Shave Club made a big splash back in 2012 when they first appeared on scene with their YouTube video, narrated by the businesses's owner, founder and CEO Michael Dubin. The humorous video goes over the top but does get the point get across when explaining what their business model is and why they are a better alternative to purchasing razors at your local drug store.
The use of comedy and, what would seem an extremely low budget, proves that creativity can win over high budget, expensive ad models. This same theory can be applied to your own ads as well as social media activity. While expensive does not always mean good or effective, cheap and direct can often win.
They are now back at it again, launching a new series of ads that will also appear on television. The new series of ads is set within a pharmacy and uses humor to highlight the nuisance of buying razors in a brick and mortar store as well as the outrageous pricing of their competitors' products.
The humorous nature of these ads has led the company to growing to 1.1 million monthly subscribers, $7.2 million in monthly sales and what the company estimates as a 10% volume share of U.S. cartridges.
Dubin has co-wrote the new scripts and participates in the filming of the ads. His previous experience as an improv comic has clearly been a strong influence in the company's decision to pursue a humorous tone in their advertising.
What are your best tips for using humor in your advertisements, social media or blog posts?