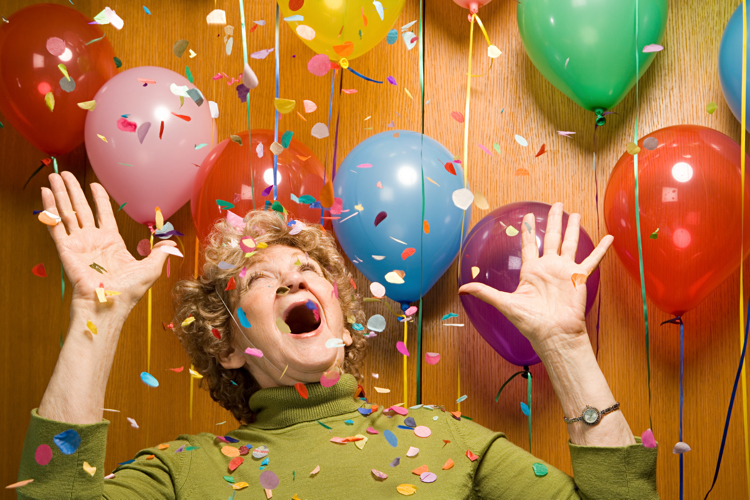 You create a giveaway to get emails subscribers and drive engagement, but there's one key giveaway step that most people miss—and it's one that could exponentially increase your engagement and your brand loyalty. What is it? Your giveaway confirmation messages. Here's how to make them compelling:
Don't Lose the Giveaway Entrance Euphoria
When people enter a giveaway, they're in a high emotional state—they can't help but imagine themselves winning the prize! And the moment when they click your "Enter Now" button is the moment when they're most excited.
But what happens next? For most people, all they get is a big letdown: Boring, "Thanks for entering!" giveaway confirmation messages. And what happens to all of that excitement? It disappears—and they forget your company or blog even exists.
How to Use Giveaway Confirmation Messages
Most marketers are missing a huge opportunity by sticking with boring, dead end giveaway confirmation messages like "Thanks for entering." Instead, they should be taking this opportunity to capitalize on the excitement the entrant feels and giving them a next step to take.
Rather than show your entrants a big brick wall after they enter, give them more opportunity to interact with your brand. Sure, thank them for entering, but then also invite them to take a next step.
That next step might be something as simple as giving them the URL and encouraging them to visit your website. It might be a coupon code for a discount on your products. Or you might start to get creative and direct them to a quiz on your site, content or products that have been popular with your visitors, or even a link to download a free ebook or other type of freebie.
Create Legions of Raving Fans, One Entry at a Time
Once you have people interacting with your brand, you never want to be the one to stop them—you always have to give them a next step to take.
Crafting a compelling giveaway confirmation messages with an exciting next step for entrants to take will get them further involved with your brand, and help ensure that you're not building a list of giveaway entrants who'll forget about you. Instead, you'll be building a list of entrants who love you and can't wait to see what you have in store for them next.