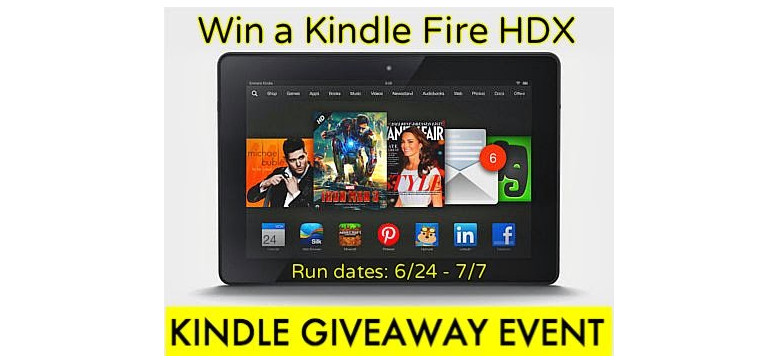 So you want to run a giveaway event, but you have no idea where to begin. Trust us, you're in good company. Giveaway events are excellent vehicles for acquiring new subscribers, Likes and followers. However, they can be overwhelming and definitely take some effort to put together at first. But once you've got the first one under your belt, you'll be on your way to being a giveaway event pro in no time.
In this 3-part series, we'll walk you through the steps needed in order to set up, create and follow up with your first giveaway event. So without further ado, let's get started with getting started!
What Is a "Giveaway Event"
If you're asking yourself "what the heck is a giveaway event?" then let's get that answer out of the way first. A giveaway event is essentially a giveaway, run by one or several bloggers, that incorporates several other bloggers as well. The entry form includes entry method links from the group of participants, and those bloggers all work together to promote the giveaway to their subscriber pool and fan base. And in working together, bloggers are able to pick up subscribers and fans that they normally wouldn't have access to.
Giveaway events are a great way to work together with other bloggers and are, for many, a crucial tool in subscriber acquisition. You can join any giveaway event just by doing a simple Google search for signups, or you can create your own. And if you're looking to create your own event, then stay with us.
Come Up With Logistics
Determine Your Goals
Why do you want to run a group giveaway? What do you hope to get out of running it? These are two crucial questions you'll want to ask yourself before you even get starting. Having specific goals in mind will help you to create a giveaway event that's totally geared toward achieving your specific goals.
Figure Out What You Want to Give Away
The thing that's going to attract entrants and potential blog partners to your giveaway event is going to be the prize you're giving away. While it's important to choose a prize that will be popular, it's also important to choose something that's geared toward helping you achieve your goal.
For example, are you looking to build up your email list for your food blog? Then giving away a stand mixer might be the way to go. That prize will not only catch the eye of people who are interested in your blog topic. It will also attract like-minded bloggers to join you, and in turn will attract fans of those blogs who share common interests with you.
Set Up Your Giveaway's Duration
Before you get going with your giveaway event, you'll want to think seriously about the run time. Take a look at the calendar. Could your giveaway event run around the same time as a major holiday to increase excitement? Or maybe, if you're giving away something that can relate to Back-to-School in some way, you can work around that time frame. Whichever way you go, coming up with some kind of theme for your giveaway will make it much more likely to stand out. It will also help you create a title that you can advertise when trying to get the word out.
How long should a giveaway run in order to be successful? We've got some answers for you in this blog post.
Figure Out Eligibility
Do you want your event to be open Worldwide? Or maybe only to residents of the US and/or Canada? How old should a person have to be in order to win your giveaway?
You can answer these questions by considering your prize. Is your prize something that can be electronically sent to anyone in the world? Or is it a physical gift that you won't want to send overseas? And how appropriate is your gift for certain age groups? You'll likely be able to answer these questions for yourself easily.
Paid or Free (or Both)?
Different bloggers handle this step in a variety of ways. In order to figure out what's right for you, go back to your main goals. Are you just looking to work in conjunction with other bloggers to give away something that's already in your possession? In that case, you might want to just run a completely free giveaway event. However, if you're looking to get some help with paying for the prize that you'll be giving away, you might want to consider having paid link options.
Basically, when bloggers sign up, you'll give them the option to add more links to your entry form in exchange for a fee. We've found the the easiest way to do this is to have bloggers pay you via PayPal.
Maybe you offer one free link per blogger, but then offer additional links for a fee. Maybe you charge bloggers a certain amount just to be involved. Figure out what's right for you and go from there. And if you're charging a fee, make sure you tell bloggers how to pay you!
Determine When Signups Close
Make sure you allow enough time for word to get around about your giveaway. We'd recommend leaving signups open for at least a week or two for your event to gain maximum exposure to other bloggers.
You'll also want to make sure that there's enough time between the close of signups and the start of your event so that you have time to put together your entry form.
Determine Other Rules
What other kinds of things would you require from bloggers who join you in your efforts? Well for starters, you'll want to make sure that others are promoting your event as heavily as you are. If you want bloggers to post about your giveaway on Facebook at least 3 times during the event, for example, make that a requirement for participating.
You can include any other requirements for participants in your blog post and/or your sign up form. If you want participants to have a certain amount of Twitter followers or Facebook friends, then be explicit about that. Make it clear that if bloggers are caught not following your rules that they can be taken off the entry form without notice. After all, you'll want to work with bloggers who will pull their weight and work with you to run a successful event for all involved.
Decide Whether or Not You'll Require an Announcement Post
Some bloggers will ask that participants add an announcement post to their blog. This is often done in exchange for a free link, or it can also be a requirement for joining the event. The announcement post will help you get the word out to other bloggers who may find out about your event on other blogs. You'll basically create a shout-out kind of blog post with a link to your sign up page. The most common way we've seen this done is via Google Docs. That way, bloggers can easily grab the HTML they need to post the announcement on their own blogs.
Get the Word Out
Now that you've got everything you need to get started, you'll want to get the word out to potential participants. Here are the steps you'll want to take to attract bloggers to your event.
Create a Blog Post
First, you'll want to create a blog post with all of the details from above. Make sure you give bloggers the following information:
The title of the giveaway event
What prize you'll be giving away
The duration of the event
When signups close
Any rules for participation (i.e. posting the giveaway on social media outlets a specific amount of times)
Link options (and whether they are paid or free)
Where they can send payment if payment is required
Link to a sign up form (or embed the sign up form right into the post)
Where to find the announcement post (optional)
Create a Sign-Up Form
The sign-up form that you create will be how bloggers will join your event and how you'll keep track of all of the link options that come in. You can use a variety of methods to create a sign-up form. We use Wufoo, but Google Docs is also a popular option.
When you create your form, make sure you collect all of the information you need from each blogger. Here's what you'll likely be looking for:
Blogger's name
Blogger's email address
Name of their blog
URL of their blog
The link to their announcement post (optional)
What links they'd like on the entry form
The PayPal address where their payment came from (if payment is required)
Make an Eye-Catching Image
An image is always a good idea when it comes to any blog post, so an image promoting your giveaway event signups will likely catch the attention of bloggers looking to join you. We recommend using an eye-catching image of your prize and including basic details of your event (i.e. the name of the event, you event run dates and the prize – with it's ARV (approximate retail value) if applicable). This image can go into your blog post about your event. Other bloggers can also use this image in their announcement posts.
Shout About Your Event
Think about the kind of event you're running. Are you giving away something that would interest Mommy bloggers and fans of Mommy blogs? Then those are the bloggers that you want to reach out to via email. If you're looking to increase subscribers for your food blog, then you'll want to reach out to other food bloggers – and so on.
Where do you find these bloggers, you ask? You just have to do a little bit of research. After you reach out to bloggers that you're already friendly with, you might want to head over to Picket Fence Blogs and do a search for "giveaways." You'll find a variety of blogs who run giveaways on a normal basis. These bloggers are the ones that may be interested in joining you for an event.
This is just one idea. With a little bit of browsing, and with a targeted group of bloggers in mind, you can definitely compile a list of some people to reach out to about your giveaway event.
Up Next in This Series….Part 2: Creating a Successful Giveaway Event – Coming Soon!