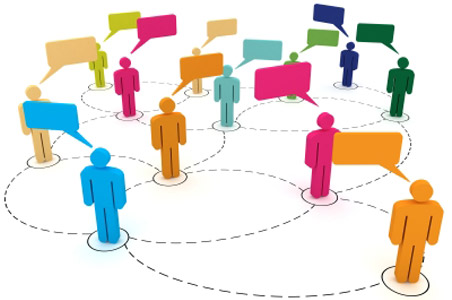 When you're running sweepstakes and contests your goals are likely to be at least partially based on the volume of entrants and individual entries that are received throughout the course of the promotion. In order to achieve success it's imperative that you get the promotion in front of the right audiences. With PromoSimple you have a number of options for where to host and how to promote your campaign; you can also utilize any number of the options simultaneously in order to maximize the number of channels where your promotion is accessible to users.
1. Include as a tab on your Facebook Page
Use the PromoSimple Facebook App to add your campaign to any or all of the Facebook Pages that you are an administrator of. Once you've authorized the App, you can select the page or pages and with a single click a new tab will appear on your Facebook Pages.
You can further customize the tab by changing the tab's image and text directly on your Facebook page. From your PromoSimple account you have the option to enable a 'Like Gate,' which restricts access to the promotion to only users who are Fans of your Facebook page. For added customization you have the option to add HTML, CSS and content above and below the entry form directly within Facebook or to create a fully custom page design.
Related tips for using a Facebook page to promote a sweepstakes
2. Embed on your Website
Using the provided embed code, you can copy and paste a snippet of JavaScript onto any website page to render your entry form within your website's content. Add content around the DIV and design the entry form to fit in perfectly with your website branding using our simple design tools.
3. Add the PromoBar to your Website
The PromoBar displays a layer at the top or wide of the webpage which, when clicked on, opens your entry form as a layer over the content, allowing users to enter the promotion without ever leaving the page that they are on. Add the PromoBar to any website by just copying and pasting a snippet of code. Once live on your site you can control the content that displays on your site and tweak the design of the PromoBar without ever touching the code on your site, making it ideal for those who rely on developers and have to wait in a queue for changes to be made to their live sites. This is also available to enable if you are using the WordPress Plugin.

4. WordPress blog Plugin
If your website or blog runs on the WordPress content management system you have the option of using the embed code described above or to install the PromoSimple Giveaways Plugin. By installing the plugin your WordPress pages and posts will display an option for including a PromoSimple entry form. Just enter the 4 digit ID for your campaign and a shortcode will be included within your content. This plugin is designed to prevent issues with customizing your content using the Visual Editor or your other plugins.
5. Design a Hosted Microsite
Using the fully customizable hosted microsite option gives you complete freedom for design of your sweepstakes landing page. Add HTML, CSS, images and any other elements that you'd like, including links to related pages on your website or even 'Like' and 'Follow' widgets for social networks. This option provides you with the unlimited design choices at your disposal when creating a dedicated page on your own website without having to worry about your content management system's limitations, development resources or handling the increase in traffic generated by the promotion.

5. Giveaways Network & Directory
By opting into the Giveaways Network your promotion is displayed on the Giveaways Directory, which reaches over 50,000 visitors per month. This additional placement gives you immediate, free access to a new audience that may be interested in entering your promotion. In addition to the directory, the network powers feeds that are included other websites, widgets on blogs and Facebook pages and promotes campaigns via social networks including Facebook, Twitter and Pinterest.