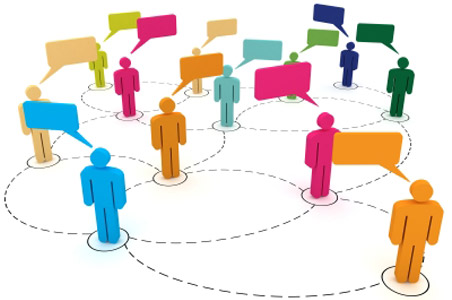 We've released a new feature to help the viral reach of your giveaways — Refer A Friend entry methods. Now, entrants can share a custom, shortened URL with their friends and when new users enter the promotion through that link the original entrant will have an increased chance of winning the promotion.
Setting up Refer A Friend entries
To add the Refer A Friend option to a campaign just click on the Refer A Friend button in Step 2. Additional Actions within the campaign builder. You will see that you can customize what is shared, where referred users are directed and how many entries are possible for the referring user.

Landing page: This is the URL where users will be directed when an entrant shares a link. If no URL is entered the referred friends will be directed to the page where the referring friend entered the giveaway; this URL is auto-detected by the entry form. In many cases this may be a page on your website or blog where the form is hosted.
The URL that is displayed here will be shortened to a unique URL that looks something like goo.gl/Ao7Xe. This short URL will be unique for every entrant but will redirect to the URL that you've specified.
Text to be shared: This is the default text that will be shared if the entrant chooses to use the share buttons in the entry form. This includes Facebook Share, Tweet and send via Email. The user can opt to customize this text before sending the message out to their friends.
Maximum friends: This is the maximum number of friends that can be referred by a single entrant, from 1 to 50. You may also set this to unlimited.
Entries per friend: This is the number of entries that an entrant will receive for each new user that they refer AND who successfully completes all required entry methods of the promotion.
In the entry form
The Refer A Friend option will be shown to entrants once they have completed the required section of the form. This section allows them to Share on Facebook, Tweet and send an email directly from the form. They can also click on or copy their unique URL from the entry form. If Entries are displayed in the entry form, each time a new friend enters the campaign the number of 'Your entries' will increase to let users know that their friends are entering and they are receiving additional entries.

Refer A Friend reporting
In your reports you will see an entry type labeled Referrals. This shows the total number of users who have been referred, which is equal to the number of entries that have been awarded to entrants for referring their friends. Clicking on View will show all of the entrants who referred friends and the email addresses of those who they have referred.
This feature is available accounts that are on the Businesses plan or higher.
Check out how Larkburger grew viral entries by 16% with Refer A Friend: Refer a Friend Case Study