When you've decided to run a sweepstakes most people think that the first choice you need to make is deciding what the prize will be. While this is a tremendously important aspect of your promotion, making this decision first is slightly putting the cart before the horse. The first step is to identify what the goal of the promotion is and who the target audience is that is going to be instrumental to reaching that goal. Your prize(s) selection should be partially decided by these goals and heavily geared toward this audience. Below are some sample goals and strategies for finding prizes that will help you to meet those goals.
The prize should be attractive to the audience that you are trying to reach and incentive enough for them to participate and complete the actions that are required in order to enter for a chance to win the promotion. To select a prize ask yourself these questions:
What goals are this sweepstakes trying to achieve?
What metrics will prove whether I've reached those goals?
Who is the target audience that I am trying to attract to meet these goals?
Where will this sweepstakes be hosted (my website, a Facebook page, etc.)?
How will I be promoting this sweepstakes?
Your prize should be attractive to your target audience as well as any partners or networks where you plan to promote the sweepstakes. It's mass or niche appeal should reflect the type of audience that your product or brand are designed for. Below are a few scenarios for broad versus niche products and suggestions on how to think about prizes in a way that helps attract the right type of entrants to your sweepstakes.
Attracting a diverse audience for products with broad appeal
When you are trying to attract the largest possible number of entrants to take actions like becoming a Twitter 'Follower' or Facebook 'Fan' for a product that is used by a wide range of people your prize should also be something appealing to a diverse audience. This is appropriate for brands like a coffee-house chain (Starbucks) or an online retailer (Amazon). While the majority of their users may fit a certain profile they definitely do have customers with very diverse demographics.
Non-ideal scenario: Don't choose the prize that is flashiest or most exotic. Giving away a month long African safari is an incredible prize but if half your target audience is in the US and doesn't have (or want) passports they are going to be less likely to participate.
Prize: For this type of goal your best bet is to go with a prize that is attractive to an audience that is equally diverse — think gift cards to these brands or even cash.
Targeting specific, niche audiences
For products that have a relatively small target audience the prize should reflect this and be something that is attractive to this group (and perhaps unattractive to users who do not fit within this audience).
Non-ideal scenario: Your website is dedicated to the newest, best hair accessories for women and your giveaway requires entrants to sign up for your weekly email newsletter. Providing a gift card to a coffee shop may entice them to enter, but you're likely also going to attract bald men that love coffee, which is probably not your ideal email subscriber. By adding these users to your email list you may have more total subscribers. Unfortunately with these new subscribers you are unlikely to increase your sales but may increase your chances of SPAM complaints for your list.
Prize: Choose a prize such as a sample pack of hair accessories featured on your site. If you want to go the gift card route offer one that is for a women's clothing store or similar (non-competing) brand that shares your target audience.
Re-engaging your current and past customer base
If these users were customers at one time, there was something that they liked about your brand or product. While you are offering them the chance to win a prize by interacting with your brand be sure to educate them about who and what your brand and product currently is. You (hopefully) know something about your users and are aware of their interests so it may be tempting to offer a prize from another brand that they'd all be thrilled about, but this may not be your best opportunity to really re-engage them with your brand.
Non-ideal Scenario: If you run a golf retail website with a primarily male audience, giving away an expensive watch may yield great results on paper with email subscriptions, 'Likes' and other actions. However, you're probably going to see a good percentage of those users hide your Facebook posts and unsubscribe from your emails because they don't actually golf.
Prize: Offer your new-to-market product as the prize, such as this year's highly ranked driver or putter. Better yet, offer credit to your own store — hopefully you'll get entrants browsing your inventory and pick up a few sales along the way. You may attract less entrants but they'll be more likely to stick around long term and have now been educated about at least one of your current products that they can purchase.
Strictly going for engagement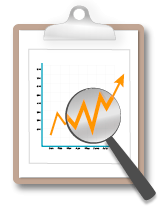 If the success of your giveaway is strictly based on the numerical results and you are looking to increase certain metrics like subscribers, 'Followers' or 'Likes' your focus should certainly be skewed toward the broad audiences described above. However, there are ways that you can increase your chances of hitting your metrics through prize selection.
Non-ideal scenario:Going to generic or broad just doesn't excite potential entrants as much as a unique prize. If your target audience skews female offering an Amazon or VISA gift card is great and will be attractive to many but may not tip the scales to put aside their emails if someone is short on time, as they can probably find another, similar giveaway within a few minutes.
Prize: Choose a prize that is just unique enough to grab someone's attention while keeping is broad enough for that mass appeal you are aiming for. Go for a gift card to a boutique shop rather than a huge department store. Offer a spa certificate or free night at a hotel chain. Make sure the prize is accessible to your full target audience but by selecting something that is slightly unique you're less likely to get lost in the crowd.