Why run a giveaway? You're giving a prize away, which incurs an expense for you so why should you bother? Giveaways, sweepstakes and contests are a unique way to engage your audience while achieving similar results to what you're trying to accomplish through more 'traditional' online marketing like search engine marketing or display advertising. You're using a marketing budget to acquire new leads, visits, subscribers, members or whatever other metric you are in charge of for your company.
When you're considering running a sweepstakes or contest you should approach it as you would any other marketing campaign, with an ROI target in mind. Using data points such as total Facebook 'Likes' or a Klout score is great for displaying trends and growth but doesn't tend to show up on your company's balance sheet. Your giveaway should have goals and a plan on how to deliver results beyond goodwill from your entrants.
Identify goals for your promotion
Why are you running this giveaway? Be clear on these goals as they may not be the metrics that immediately jump to mind (these are covered below). Your overall goal is likely to be along the lines of one of the goals listed below and be related to improving a metric for your business such as increasing revenue or lowering your cost per acquisition.
Increase return visits to my website
Acquire new paid members to my online service
Receive feedback from my current users about my website redesign
Spread the word about my incredible new product
br>
Focus on metrics that support your goals
How do you plan on getting to the goal that you've set? These metrics are often similar to the metrics you would be using for any other online marketing campaign such as a display ad or search engine marketing campaign. These metrics are the answer to 'How am I going to reach the goal that I've set?'
Acquire new email subscribers
Gather feedback from your current users
Boost your Facebook 'Like' numbers or increase your Twitter 'Follows'
br>
If the goal you set was to 'Increase return visits to my website' perhaps your primary metric is going to be 'Acquire new email subscribers'. By acquiring new email subscribers you can use your email newsletter to generate return visits to the website indefinitely without incurring additional marketing costs.
Set up a giveaway that supports your goals
When you're creating your giveaway there are innumerable options for what you can require entrants to do in order to enter the sweepstakes. Try not to go overboard. If your primary goal is to acquire email subscribers, setup your giveaway to require all entrants to subscribe to your newsletter. If you don't need users' addresses don't require them – adding these fields is may decrease the number of users that enter your giveaway. Only require what you need in order to reach your goals.
If your product has a very broad target audience and you are only interested in reaching as many people as possible choose a prize that everyone would want – gift cards area a choice for this audience. If your target audience is much narrower be sure that your prize fits your target audience. A company that publishes an architecture magazine should focus on a prize such as a free subscription to the magazine rather than giving away an iPad if the goal of the campaign is to attract only the most qualified entrants.
Go above & beyond with bonus entries
Now that you're requiring users to subscribe to your email newsletter, you're meeting the goal that you set out to accomplish. Why stop there? 'Bonus' entries can be added to your giveaway as well; these are shown to the entrant only after they've completed the required entry information so as not to distract from the primary goal.
Many entrants will be more than willing to 'Like' a Facebook page or 'Follow' your Twitter account in order to increase their chances of winning the prize. Adding these additional entry options provides you with additional channels that you can later use to reach out to them. You can also ask them to complete an action such as 'Tweeting' a message you've written to help you promote the giveaway in return for additional entries in the giveaway.
Evaluate your results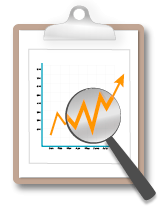 Did you meet your goals? Exceed them? Determining your campaign's success uses the same metrics as your other online paid marketing campaigns. What was the cost of your prize? What did you receive from the campaign (visits, revenue, subscribers, etc.)? Calculate your CPA and ROI just as you would any other expenditure.
When you're running a sweepstakes there are some added bonuses that you just don't get with traditional online marketing campaigns. You are likely to see some inbound links to your giveaway from blogs and other websites you want to share your giveaway with their users (free exposure AND links that will help your SEO). When was the last time you saw someone post a link to or Tweet about your display ads?