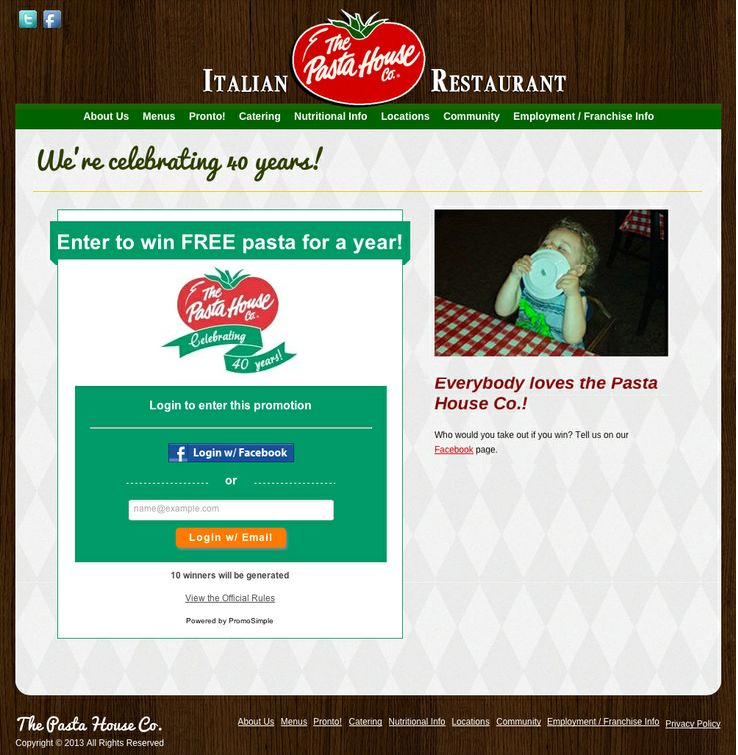 Designing a sweepstakes is a vital aspect of introducing new users to your brand or website. Often overlooked and undervalued, the design of an entry form or landing page should be a crucial part of running any online promotion.
When users arrive on a page to enter sweepstakes and contests they are most likely focused on the prize that is being offered. The design of the entry form and landing page is your chance to introduce that user to your brand and make sure that they leave your site with some increased level of brand recognition.
Designing the user experience in a manner that will ensure entrants recognize your brand in the future is vital in capitalizing on the new social media fans and email subscribers that you are attracting with your sweepstakes. When they see you in their Facebook Newsfeed or receive an email from you the week after they've entered your promotion you don't want them unsubscribing or identifying your messages as spam because they don't recall interacting with your brand while completing the sweepstakes entry.
Giving away your own products
For businesses that are giving away their own products this doesn't present as much of a challenge. The samples below are able to utilize their sweepstakes prize to help promote their own brand.
Giving away 3rd party prizes on your website
Obviously, the prize is going to be front and center, as this is the focal point of your promotion. The design of the form and content around it, however, should be as branded as possible. Whether it is a new user who has never heard of your brand or a long time, loyal customer this is a chance to educate the user and get your brand out there.
For businesses and websites that give away sweepstake prizes that are produced by other brands it can be more challenging to design a user experience that highlights the prize while still presenting the brand of the company hosting the giveaway in a meaningful and memorable way.
If your sweepstakes is hosted within the content of your own website (or you are utilizing the hosted microsite page of your PromoSimple account) you can design content around the entry form that includes information about your brand, links to relevant content and images, such as your logo, that will help users to recognize your brand in the future.
Giving away 3rd party prizes on Facebook
If you are hosting a promotion on Facebook or your entry form will be served within the content of multiple websites you can use the entry form design itself to push your branding. In the example below, while the prize (a Kindle Fire HDX) is clearly noted, the primary image and form design use the look and feel of the brand (author and book).
Brand yourself
Wherever you are hosting a sweepstakes or contest it's important that you incorporate your own brand into the promotion.
Creating a design that represents your brand's image will ensure that you're increasing brand awareness and taking advantage of the opportunity to remind users about who are you and what you can offer them.
PRO TIP
Use your entry form to turn entering your sweepstakes into a marketing funnel for entrants. Enabling the Custom Thank You message area of a PromoSimple entry form allows you to present users with actionable links and information after they've completed the required elements of entering the sweepstakes.
This is a perfect spot for highlighting your blog's popular content, letting users know about your newest products or promoting sales and deals available on your website.