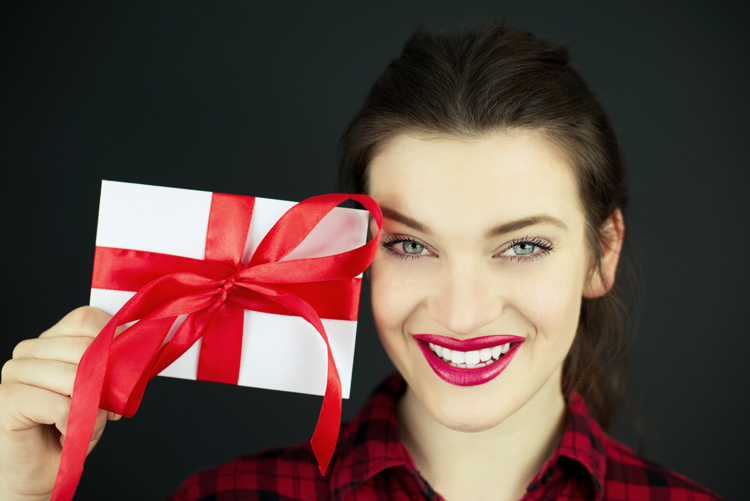 One of the most important elements to a successful giveaway is a great prize. But where can you find prizes for your giveaway—without breaking the bank? Read on…
There are four main sources for finding great prizes for your giveaways. Some are straightforward, while others require a bit more marketing savvy. These more "advanced" techniques, though, can help make your giveaway even bigger and more successful than you planned.
Your Own Store or Services
If you own a store (online and/or offline) or if you have a service-based business, prizes from directly from your business can be very effective.
Remember, you're trying to get entrants to build up your database of prospective purchasers. And you'll get the most qualified purchasers for your store or business if the prize they're interested in winning comes directly from you!
If you own a store, you could give away individual items, a store credit/gift card, or even create a special prize pack of items.
If you own a service-based business, you could give away a certain amount of your service (three hours of home cleaning, for example) or a special one-time service (a free tax consultation, for example).
Prizes That Are Pertinent to Your Business
If you don't own a store and if your services aren't easy to give away, you might want to give away items that pertain or are related to your business.
For example, if you own a nanny service, you could give away books for new parents. Or if you own a wardrobe styling company, you could give away a gift card for jewelry or accessories.
The key is that this prize must relate to your business. Again, you're looking to get entrants who are most likely to be interested in your business, and prizes that relate to your business help ensure that.
At first, it might seem expensive to do this regularly. But remember that the cost is probably lower than many other means of subscriber acquisition. If you purchase prize for $100 and you get 1000 subscribers, your cost is just 10 cents per subscriber!
Often, too, prizes you purchase for giveaways are tax deductible—just be sure to check with your accounting and/or tax professional.
Prizes from a Partner
One of the more advanced techniques for creating a successful giveaway is to work with a partner and co-sponsor a giveaway.
Look for partners with companies that are complementary to yours and then approach them to see if they'd be willing to provide a prize for your giveaway.
Let them know that you'll be creating the giveaway and promoting it to your email list and via social media and suggest that they do the same for maximum impact.
You can also offer to send a special email to your current email list promoting this partner's store.
The key to choosing a partner is, again, make sure that they are complementary—but not in competition—with your business. If you own a family photography company, for example, you might want to choose a local children's clothing retailer.
You'll also want to choose a partner that has a business that's roughly the same size as yours so that promoting their store to an email list and social following of your size you have is valuable to them.
Sponsorships from Large Companies
Periodically, large companies will look to extend their reach by partnering with smaller companies or with blogs.
In this scenario, you may be able to get a top name brand item for your giveaway.
Finding large companies to work with may take a bit more effort, but could pay off in the value of your prize. And, often, valuable prizes can be irresistible to entrants!
Begin by crafting an email describing your company/blog and your email and social media audience demographics (primarily women 25-45 with small children at home, etc.).
Then, ask if they'd be willing to provide a prize for your giveaway, in exchange for promoting the giveaway (and their product) on your site, to your email list, and to your followers.
Then, send the email to the Public Relations and/or Marketing contacts for that company. It's best to mail this email out to several companies at once since you're likely to hear "no" more often than yes. Those yeses, however, will be worth the effort!
It's unlikely that a big company will be willing to promote your giveaway to their own followers (the way a small business partner would), but the benefit of having a valuable, big name prize can help earn you more entrants and increase your perceived authority in the eyes of your audience.