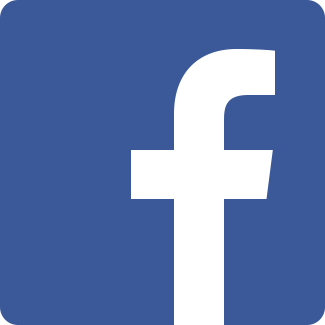 Facebook is a valuable tool in your arsenal when it comes to running and promoting your giveaways. But it isn't just enough to create a post about your giveaway or publish your giveaway on a tab that no one will notice. Promotion and giveaways go hand in hand, and if you put effort into promoting your giveaway on Facebook, you should be pleased with the results.
Check out some of our best ideas for being successful with Facebook promotion:
Post Often
When it comes to promoting a giveaway on Facebook, you can't "set it and forget it." People are inundated with tons of information in their Facebook news feeds every day. You need to post and post often to achieve good results. Your audience needs to be constantly reminded about your giveaway, as different people will see your posts at different times.With Facebook, you can actually schedule your posts, just like you would on your blog. So if you'd like to take care of a bunch of posts spread throughout the course of a day or a few days, you can do that pretty easily.

But whatever you do, it's important that you post often. Get in front of people regularly and you're more likely to drive new traffic to your giveaway.

Enable Refer-A-Friend
If you create a Refer-a-Friend entry method, you can have your entrants promote your giveaway for you on Facebook. Once a person enters your contest, they'll be able to see the Refer-a-Friend option, allowing them to share the promotion in exchange for extra entries. Include your Facebook button to let them share your giveaway to their heart's content.The Refer-a-Friend option can also help your giveaway to go viral, giving it maximum exposure. You can read more stats about Refer-A-Friend and see how PromoSimple partners have successfully integrated it within their campaigns.
Make it Visual
People are more prone to like and share what they can see, so in general, a picture is going to speak to your readers more than text will. Also, images jump out of people's news feed jungles a lot more than text does. Create enticing, eye-catching images of the prize you're giving away. The image you end up using in your entry form could be a great image for sharing and to get people to notice you on Facebook.

Call to ActionWhen you create your posts, make sure you tell people how much time they have left to enter. Toward the end of the promotion, you'll create even more of a frenzy on Facebook by reminding your fans that you they only have a limited amount of time left to enter. Fans won't want to miss out on a giveaway that only has "1 Hour Left to Enter!" for example.You can actually combine your image with your call to action. Use a program like Photoshop (or a free alternative like Gimp) to add text to your images.

Create a Facebook News Feed AdIf you're willing to put some money into your promotion efforts, then you could consider buying Facebook ads to promote your giveaway. According to GroSocial, as long as you have a trustworthy-looking Facebook page, a simple giveaway tab and an intriguing prize that's a reflection of your blog or business, you have a chance of being successful with Facebook ads.Use a sharp, professional-looking image that's sure to capture the attention of your intended audience. This is the image that will show up in people's news feeds, draw them to your prize, and get them to click.