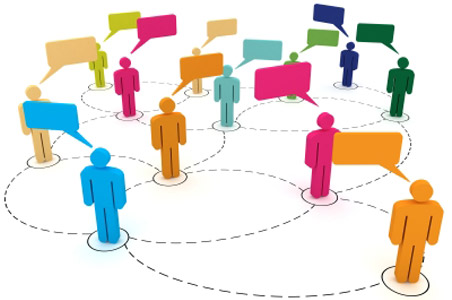 Your giveaway is up and running, hooray! Now what? Once your giveaway is live it is vital to get out there and promote it. Like a tree falling in the forest that doesn't make a sound when no one is around, a giveaway without promotion isn't going to make an impact on your business.
Let your entrants promote you with Refer A Friend
Your giveaway's entrants are clearly interested in your prize. The chances are good that they also know a few other people who would also be interested.
Enable the Refer-A-Friend feature so that your entrants can spread the word about your giveaway in return for increasing their chances of winning. You can set how many entries they receive per referral and the maximum number of friends they can refer. There are built in links to help the entrants share the giveaway on Facebook or Tweet about it. Get more details about refer-a-friend entries on our blog.

Social media entries
In addition to the refer-a-friend entries, you can enable items such as Tweeting or Pinning images on Pinterest that can generate interest. Craft your links and messages that are to be shared to ensure that the users viewing the message from their connections know how to find your giveaway.
Check out these eight tips for promoting your giveaway to your current audience and strategies for attracting new users – all using tools and tactics that are 100% free.
PromoSimple has built a number of tools to help you spread the word about your giveaways. This includes a giveaways network that consists of social media followers, a giveaways directory, newsletters and syndication to external partners to help get the word out about your promotion.
The giveaways directory is a stand-alone website that contains promotions powered by the PromoSimple platform. Giveaways that are opted into the network are also syndicated to our partners' websites.
Widgets for Facebook are essentially the same content as you can customize for your website widgets, but with one click, the content can be displayed within a tab on your Facebook page.
Website widgets contain automatically updating feeds from your PromoSimple account and/or the Giveaways Network. A widget can be customized to contain only your live giveaways and can be placed anywhere on your website. You can also create widgets that contain listings from the network in order to provide your visitors with current, constantly updated listings of giveaways.
When promoting your giveaway, it's crucial to make it appealing to the audience that you are trying to attract. This goes for the headline you're using to promote it throughout the network as well as within the entry form. Check out these five tips on writing incredible headlines.