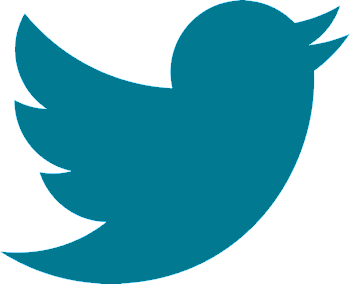 There are a few built in options that make it easy to rapidly build your Twitter fan base when running a sweepstakes with PromoSimple. There are also opportunities to make it easy to let your entrants help you to spread the word and for you to take control and get the word out to your followers.
1. Build your Twitter fan base
If building your Twitter Followers number is one of your primary goals for the campaign you can add this as a required entry, meaning that every entrant must be your follower in order to enter the sweepstakes. To ensure that all entrants accurately complete this requirement you can enable Validation, which requires users to authorize a Twitter App which confirms their identity and verifies that they follow the specified Twitter account before they can enter.


Keep in mind that adding this as a requirement means that any user who does not have a Twitter account cannot enter your promotion. If this is not your top priority for the campaign you can encourage users to follow you by including a Twitter Follow bonus entry; users are awarded extra chances to win when they confirm that they've followed your Twitter handle.
2. Help your entrants Tweet
Your campaign has 28 built in actions that entrants can complete in order to successfully enter. One of the most powerful of these entry methods is the Twitter Tweet entry. You can set this as a requirement for entry or as a bonus entry method where the entrant is given additional chances to win each time they Tweet. Your default Tweet text is customizable and can be used to craft a message that will appeal to the entrants' followers when they send the Tweet. This also includes the option for auto-appending the URL where they entered the promotion so that their Tweet can direct followers back to your promotion.

3. Reward users for referring friends
By enabling the Refer A Friend feature for your sweepstakes all entrants are encouraged to share their unique referral URL via email, Facebook and Twitter. Each time a new user enters the promotion using that unique URL the referring entrant is awarded additional chances to win. By rewarding users for referring their friends you're more likely to reach that entrant's circle of friends who share their interests and who may be interested in learning more about your product and services.

4. Tweet often
The Tweet entry method can be set to allow users to Tweet up to once daily. You should also be utilizing your own business's Twitter account to promote the campaign. The optimal frequency of Tweeting is often debated but in general, you should likely be Tweeting daily to your Followers, particularly if you offer daily entries, as this serves as a reminder to return to the promotion and complete entries each day. If you Tweet from your account less frequently you may not want to bombard your users with only Tweets about the campaign, so it may be better to go with a few times per week. Using an app like TweetDeck or HootSuite allows you create multiple Tweets and schedule them so that you remove the need to be constantly updating your Twitter account.
5. Make your Tweets visual
Upload a photo of your prize or create an image that represents your campaign. While users are scrolling through Tweets those that contain images will jump out due to the text-heavy nature of Twitter. If you create an image for your campaign you can use that same image on multiple social networks and even within your sweepstakes entry form to save time and create consistency.

6. Tweet unique text
One of the most important aspects of your Tweets that are promoting the campaign is to ensure that your Tweets contain unique content (Twitter frowns upon and may restrict your ability to send the same exact Tweet multiple times). Here's where you can get creative in constructing how you phrase your Tweets. It's quite effective to include the number of days left in the promotion in order to provide a sense of urgency. You can also write about different aspects of the campaign. Some Tweets may focus on the prize while others can use Hashtags like #Giveaways, #Sweepstakes or #Contests.
7. Include mentions in your Tweets
When you're Tweeting you may want to mention others within your Tweets. This may include the giveaway's sponsor, a co-sponsor of the promotion or the prize's brand. For instance, if you're giving away a book, it makes sense to include that author's Twitter handle in your Tweet. In addition to helping you to craft unique Tweets this may result in Favorites or ReTweets from those that you've mentioned.